<!- ************************************************************ INSERT THE WORD DEFINITION BETWEEN THIS *************************************************************-->
It appears at the intersection of serendipity and grace. The invisible wings of our most passionate intentions. It offers itself anonymously. No gift. No note. No wrapping. No sign to reveal itself as the gift it is—no way, even, to receive it—except through our awareness.
Whether we call it intuition or grace, the appeal of synchronicity runs deep.
"People love mysterious things, and synchronicity is like magic happening to them," says Carolyn North, author of Synchronicity: The Anatomy of Coincidence. "It gives us a sense of hope, a sense that something bigger is happening out there than what we can see, which is especially important in times like this when there are so many reasons for despair."
Whether we feel it as a hunch, a sixth sense or an unrelenting pull—we follow it (or don't) and watch for the results, watch for those meaningful coincidences that tell us the "magic" is real.
Synchronicity is the experience of two or more events, that are apparently causally unrelated or unlikely to occur together by chance, that are observed to occur together in a meaningful manner. The concept of synchronicity was first described by Swiss psychologist Carl Gustav Jung in the 1920s as a governing dynamic that underlies the whole of human experience and history–social, emotional, psychological, and spiritual.
Jung was taken with the idea that life was not a series of random events but rather an expression of a deeper order. He and Pauli referred to it as Unus mundus (one world). He believed this deeper order was the framework into which we are each embedded and that each of us is the focus of this framework.
Ray Grasse took this idea of "deeper order" a step further by suggesting that instead of being a "rare" phenomenon, as Jung suggested, synchronicity is more likely all-pervasive, and the occasional dramatic coincidence is only the tip of a larger iceberg of meaning that underlies our lives. He saw all phenomena as interwoven by linked analogies or "correspondences." Though omnipresent, these correspondences tend to become obvious to us only in the case of the most startling coincidences.
But, perhaps these "startling coincidences" might begin to resemble a "deeper order" if we became more aware—if we tuned into the vibrations of synchronicity.
Perhaps if we pay attention, we can fish it out of the sea of sameness. If we remain awake, it will wink at us from across the bay. If we stay open, it will blast its flaming ball of brilliance through our small night sky, present a bonfire of illumination at our feet and burn to ash. What will we see?
Click to Expand
This begins to address the concept of synchronicity but is far from exhaustive. The links and references below provide a fuller picture but again – limited.
Jung, Carl (1960). The Structure and Dynamics of the Psyche (Collected Works of C.G. Jung, Volume 8). Princeton, N.J.: Princeton University Press. pp. 417–519. ISBN 0691097747.
Jung, Carl G. (1993) [1952]. Synchronicity: An Acausal Connecting Principle. Bollingen, Switzerland: Bollingen Foundation. ISBN 9780691017945.
Roderick Main (2000). "Religion, Science, and Synchronicity". Harvest: Journal for Jungian Studies.
Tarnas, Richard, "Cosmos and Psyche", 2006, Penguin Group, New York, Pgs 50–60
Grasse,Ray,"The Waking Dream: Unlocking the Symbolic Language of Our Lives", 1996,Quest Books, pages=249-255 lecture notes, Jung Foundation, New York City, 1980s.
Through the Looking-Glass, by Lewis Carroll, Ch. 5, Wool and Water.
Émile Deschamps, Oeuvres completes : Tomes I — VI, Reimpr. de l'ed. de Paris 1872 - '74
The Collected Works of C.G. Jung, paragraph 843, Princeton University Press Edition.
<!- ************************************************************ AND THIS! *************************************************************-->

Jeffery Mongrain
View Statement
My site projects suggest a relationship of historic synchronicity. The contemporary image blended into the pristine Gothic space.
Most of our religious architecture defies the Post Modern aesthetic of appropriation. It continues to distinctly reference the meditative sensibilities of 13th and 14th century architecture. When a non narrative contemporary art object is sited in a space intended to only support a specific religious belief it can be both psychologically bruising and engaging to the congregation.
My site work is intended to raise questions in an environment that typically leads its daily members and defines answers. Even though these beautiful institutions have not made significant philosophical changes over the centuries the population has, in part due to both literacy and the mass communication available by current technologies.
When my work is the most successful it both visually fits the space and questions its politic.

Yisel Duque
View Statement
Synchronicity to me… Hard to be concise because… In how many ways does it manifest itself?
If I had to define it in one sentence I'd say: It is the unexpected but meaningful convergence of two or more parallel realities into one. But then again, if I was to "expand", in simpler words, it's a friend's call when I'm thinking of him/her, it's my grandmother's alzheimer's mind telling a perfect chronological childhood story, it's a feisty magnet that pulls two existences together and no one knows where the magnet is, came from or even that we had such a thing within…

Mark Powell
View Statement
If there is anything that drives my work it is not the desire to impose order but to revere it. Jung thought synchronicity revealed, or at least gestured at, the "deeper framework" of our being, and there are moments–synchronous, beautiful–where the fabric of life is shown not to be sewn piecemeal but intricately tangled, larger than us, but frighteningly intimate too. There are names for this, God, Mystery, but naming is a human (and false) imposition, an attempt to limit what is by definition without limit. The only proper response is wonder. The German theologian Karl Rahner defined belief in God as one's "orientation toward mystery." There may be no better example of this reverential openness than the willingness to recognize moments of synchronicity.
Advising artists support and help guide the growth and outreach of the Evolve the Conversation experience. Guest artists are present at our salons. Both are invited to provide statements on the topic.
Synchronicity Video
Select a video and click to view. There are currently 7 videos available for Synchronicity.
»
«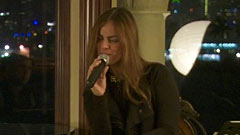 Song of Spiritus Mundi : Yisel Duque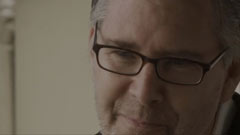 On Site Specific Spirit : Jeffrey Mongrain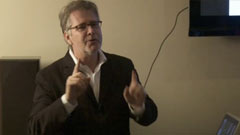 Entering Sacred Spaces : Jeffrey Mongrain
Synchronicity Images
The Conversation should continue to Evolve and we hope you'll join us here by sharing your thoughts, emotions and words on the right. You can also help us spread the word by choosing to post your thought on Facebook, allowing your friends access to the Evolve the Conversation website.