<!- ************************************************************ INSERT THE WORD DEFINITION BETWEEN THIS *************************************************************-->
A Paper Road is a road laid out in a development or subdivision plan. Paper roads exist only on paper, never having been developed, but they have a legal existence, whether on private or public land. They are especially common in New Zealand, where they were created primarily for future access in rural areas (though in some cases, their layout was determined without checking whether the topography was acceptable for a road). Some Districts are reputed to have as many paper roads as actual roads.
The map is not the Territory.
Although paper roads exist on navigational systems and maps, they do not exist in reality.
So, one can never reach his or her destination using a paper road. One has to find one's own way. Beyond the literal definition, exist the vast interpretations of paper roads as a metaphor.
Paper is disposable, fragile, ephemeral. It can be burned, ripped, drowned, lost, discarded. A road cannot. A road is sturdy, rugged, dependable. It requires an act of God or the universe to destroy it. And yet the two words, like lovers, live together, beside each other–deeply somehow, ensconced.
What do we do when the maps we are given fail us? Whether by AAA or the PTA, by our parents or government or religious institutions? How do we know when our own maps are failing us? How do we revise? Depart with confidence? Trust in arrivals? Journey on?
Literature is strewn with metaphorical paper roads. The Odyssey, The Iliad and The Inferno. The poems of T.S. Eliot, Emily Dickinson and Walt Whitman. The essays of E. B. White. Montaigne and Joan Didion. The references are endless. There is barely a piece of good writing that doesn't in some way include a metaphorical paper road. Dancers construct paper roads to shift from assemble to arrierre, painters to transform blank canvas to adumbration, musicians to ascend from note to bar to rest. It is the very nature of art itself: to create a reality that did not exist before. To set out an idea or feeling or thought and arrive at its manifestation is in some way to have traveled by paper roads.
The United States of America is built on the paper roads of great minds. The internet, emerging technologies — all varieties of webs created to link us in ways were not before linked.
Paper roads are vertical and horizontal. Figurative and metaphysical. Internal and external. They connect geographies of thinking, topographies of responsibility. They are the very bedrock of this idea of evolving the conversation.
We must create our own paper roads to exit the pain of grief, to enter the joy of our children, our partners, our dreams. To claim the room to be. And the momentum to forge ahead.
We all have access to Route 1 and Main Street but even there, our experience on any given day driving down the very real road that has been paved according to plan is filled with paper thoughts and paper dreams and paper feelings that might be different tomorrow.
The roads of communication, of connection must always be new if they are to serve our individual and collective journeys.
Click to Expand
<!- ************************************************************ AND THIS! *************************************************************-->

Da Chen
View Statement
Paper road is Much like silkroad, a road to no where and everywhere;
it was not just way for trade, but a way to reach, to breathe, to traverse, a sidepath to another road then another and yet another of many unknowable anothers. An infinite road, because it's inchoate, uncharted, invisible to the sighted blinds; visible to the daring and courageous.
It&rquo;s a no-road, and every-road in and of life.
Take it, you won't regret
Forfeit it, you will

Marlon Saunders
View Statement
I grew up in a fire-and-brimstone religion. Fear certainly gripped me as I imagined a place of continual fire…souls crying because they were not invited to attend the Holy Ghost party going on up high. Would I get my VIP pass into heaven? Would St. Peter allow me past the velvet rope? There were the laws from the Good Book that I tried to follow but what was most exciting about the small church my family attended on the Eastern Shore of Maryland was the pulsating music that had folk falling out in the spirit and running for Jesus! While I found this experience to be very exciting there was always a small voice inside that whispered, "This is not the entire story." As my life began to open doors to new experiences and people from various backgrounds and cultures, I soon began to realize that my journey, my paper road offers many detours for me to experience. Some have been one- way streets upon which I've had to discover another destination. Today I know that miracles are found on every corner if only I am willing to expand my thinking. Cruising down the freeway of life with an in-the-moment interest, I grow higher in my joy of Spirit. Now I don't worry about that VIP pass or the velvet rope but I do dance—even if no one else hears the groove.

Matthew Jensen
View Statement
There may, in fact, be more paper roads in the world then drivable motorways. If the idea of a paper road becomes a metaphor for access then its application is endless. Public schools are paper roads to education that would otherwise be private. Taxes are paper roads through wealth. Industrial regulations are paper roads through corporate secrets. High speed Internet is a paper road to the world. Conversation becomes a paper road to thoughts. Books are paper roads to the past and daydreams paper roads to the future. It is amazing how connected we are and how our sense of self has been constructed around so much access.
Walking on roads, paper or paved, form the structure for many of my projects. As a meditation on a place I often attempt to walk every street on the map of a town. This often leads to the discovery of small footpaths that spiral off dead-end streets and lead to local landmarks known only by the neighborhood kids. Abandoned train trestles, a ravine filled with rusty cars from the 1940s, tunnels under the road, drain openings, rocky outcroppings, hidden lakes and secret fishing holes. I feel most at home in a town that was built before automobiles took over. The streets retain the ghosts from a time where most people walked every day for one reason or another.
Advising artists support and help guide the growth and outreach of the Evolve the Conversation experience. Guest artists are present at our salons. Both are invited to provide statements on the topic.
Paper Roads Video
Select a video and click to view. There are currently 9 videos available for Paper Roads.
»
«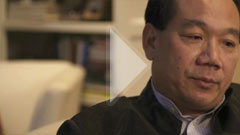 On Transcending Paper | Da Chen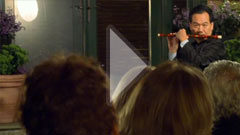 The Tangible Connection | Da Chen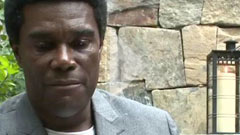 On Opening Spirit | Marlon Saunders
Paper-Roads Images
The Conversation should continue to Evolve and we hope you'll join us here by sharing your thoughts, emotions and words on the right. You can also help us spread the word by choosing to post your thought on Facebook, allowing your friends access to the Evolve the Conversation website.